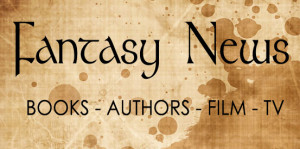 Here's the second post in our new feature bringing you some of the latest news in the fantasy genre. Just a short one today.
This week in the fantasy genre…
Fantasy books
Books soon to be released
Waiting for your latest fantasy fix? Best Fantasy Books HQ have a handy list of forthcoming fantasy book releases so you know when they are available. Coming up in the next few weeks we will see the release Robin Hobb's Fool's Quest (Fitz and the Fool, Book 2)
Amazon also has a useful feature called 'Next 90 Days'.
 On that list, The Elven
 by Bernhard Hennen will be released on Kindle on 1st August, translated from the original German.  The Elven has some fabulous reviews and is a tale in which a merciless demon spreads destruction in both human and elven realms. Northlander Jarl Mandred joins forces with the elf queen Emerelle to pursue and defeat the creature in a tale of revenge.
New releases (as well as reviews and great lists of fantasy books) also feature regularly on The Tattered Scroll.