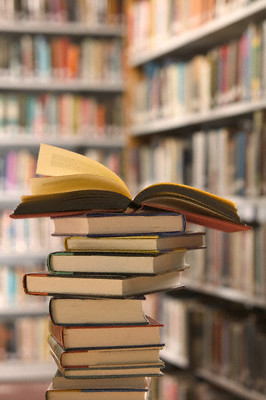 There is never enough reading time is there? I don't know about you, but I get a feeling of both overwhelming joy and deep despair when I enter Waterstones, seeing the vast wealth of books at my fingertips yet knowing that there is not time enough if I lived to 500 to read them all.
You may have heard this idea before but someone said to me the other day that if you calculate the average age a human lives to, multiply that by your average number of book reads a year, that's how many books you will probably fit in before you pop your clogs. WTF? That's reeaalllyy scary. With such a sober outlook why waste time reading books that aren't special?  Recommendations – although biased by personal preferences – can be really useful to cut the massed legions of novels out there to a more manageable number. Giving you a fighting chance to take them on one at a time, Matrix style mano-a-mano.
Are there any great books you would like to share? Doesn't have to be fantasy, although that's my personal favourite genre.
If you are looking for recommendations on good books, take a peek at Little Red Reviewer, a blog which I first read only the other day but added it to my feed reader as it's pretty cool. In a unique and honest style, Little Red Reviewer draws us into her reading world of fantasy, sci-fi and all manner of other writing from the likes of Robin Hobb, George R.R. Martin, China Meiville and William Gibson. The one which hooked me was a review of The Blade Itself by Joe Abercrombie. This book is about two feet from me right now and already on my waiting list, and I now can't wait to pick it up.