Hi everyone,
I'm very excited today. The book cover for the paperback version of Knight of Aslath is ready to be unveiled, and I am pretty pleased with the result.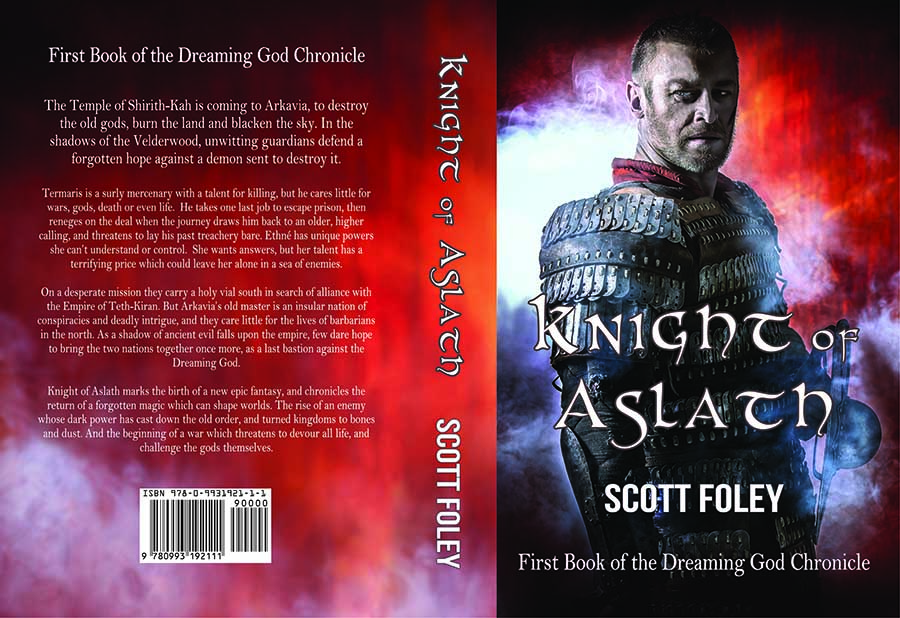 I love the moodiness of the photo, the background texture, the vibrant reds and oranges and the smoke which runs through to the back of the book cover.
Hope you like. There are some pretty impressive fantasy book covers out there and I hope this does Knight of Aslath justice when in their company. How does this rate? Comments welcome.
Work is well underway on the paperback version of the novel, more news soon.